Foot Facial
80 min - $ 100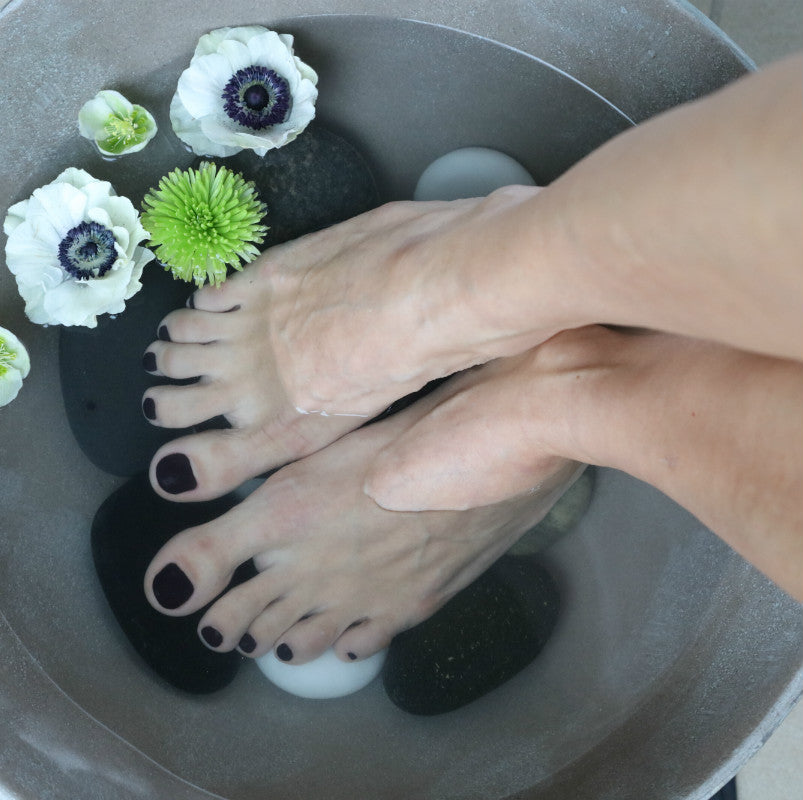 Our Foot Facial is the perfect hydrating treatment to nourish and reinvigorate your feet thanks to an intensive process that mimics a spa facial. 
First, feet are cleansed and softened in an Oligomer essential mineral relaxing bath. The foot soak releases tension and provides optimal relaxation through an ideal supply of trace elements that strengthen skin and help reduce cellular fatigue.
Next, a creamy body exfoliant is applied to refine skin's texture. Tension is worked out during an extended massage with nourishing Oligoforce Invigorating Enforcement Serum and Tresor Des Mers Ultra Nourishing Body Cream. Feet and legs are intensely moisturized and the signs of time are reduced. Then a double layer mask of an essential oil-infused seawater gel, followed by a layer of paraffin, seals moisture into the skin while relaxing & energizing the senses. Finally, we take care of your nails and cuticles before applying your polish color of choice. The end result is soft, beautiful feet.