Vectus Laser Hair Reduction System
20 mins or less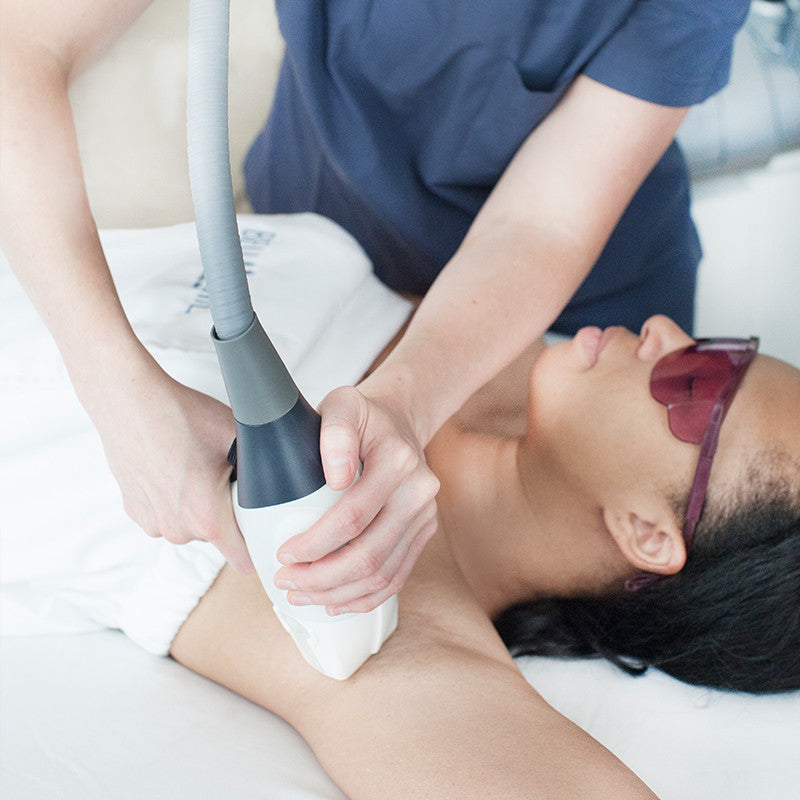 Price: Available Upon Consultation
For those who are ready to move on from shaving, tweezing and waxing unwanted hair, Bella Santé offers the Vectus Laser Hair Removal System by Cynosure. This laser is a big step forward from the previous diode laser hair removal methods. It is currently the best laser for effectiveness, affordability, and patient safety and it is compatible with the Skintel melanin reader. Plus, cutting edge technology makes this laser the fastest way to remove unwanted hair from any area of the body. Even larger areas like the back or legs can be completed in 20 minutes or less.
Features of the Vectus Laser Hair Removal System include:
The ability to treat large areas in a short amount of time

Advanced contact cooling helps keep the skin cool and comfortable during treatment

Photon recycling reduces the number of times the laser is moved over the skin

The Skintel Melanin Reader allows us to tailor treatments for each guest, and it is the only FDA-approved melanin diagnostic tool currently in market.
You should not receive this service if you are pregnant, breastfeeding, or have a history of herpes simplex virus in the area you'd like to be treated. We cannot treat areas with tattoos, permanent make-up or keloid scarring. 
If you have taken Accutane in the last 6 months, please let us know, as laser hair removal may not be suitable for you.
Before your appointment: Please shave the area that will be treated on the day of your appointment Do not tweeze, wax, use a depilatory cream or undergo electrolysis in the area you wish to treat for six weeks prior to your appointment or throughout your series Avoid any UV exposure to the area being treated for four weeks prior to treatment or throughout your series, even with SPF coverage Avoid self-tanning products for two weeks prior to your service or throughout your seriesConsultations are always required to ensure that you are a good candidate for this treatment.