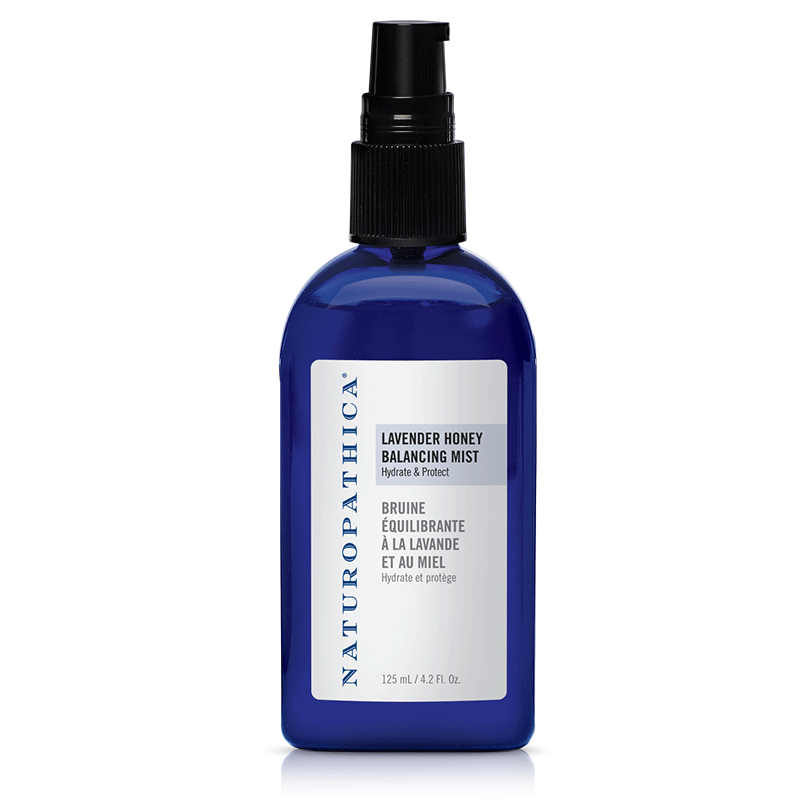 Lavender Honey Balancing Mist
$ 41.00
ABOUT THIS PRODUCT
Benefit: Hydrate & Protect
Skin Type: Normal – Oily – Combination
Skin Condition: All Skin Conditions
Size: Retail - 4.2fl.oz/ 125ml
A refreshing and hydrating toner that blends antiseptic Lavender with calming and hydrating Honey to balance and prevent moisture loss.
KEY INGREDIENTS:
Lavender Flower Water (hydrosol)
The water essence of an essential oil distillation process, this residual water contains antiseptic and antifungal properties of

 

Lavender Essential Oil

 

in homeopathic concentrations.
Used for its soothing, calming and balancing properties.
Tones the skin and controls breakouts.
Lavender Flower Oil
Has a calming effect on the nervous system and helps to treat inflammation and over-stressed skin.
Antiseptic, astringent and antifungal,

 

Lavender Flower Oil

 

normalizes oil production, helps to reduce scarring and speeds healing.
Gentle, soothing and relaxing to the skin and mind due to its high ester content.
Honey
A natural humectant and naturally antibacterial it is commonly used for treating wounds and scars due to its amino acid and vitamin content.
Has anti-inflammatory properties and also functions as an antioxidant for the skin.
This nutrient-rich traditional remedy helps hydrate, rejuvenate and nourish delicate skin for more suppleness.
HOME USE:
Shake before use. After cleansing, mist directly onto skin to tone and balance. Repeat to refresh skin and mind throughout the day. May also be used over makeup as a makeup finisher.