Skincare Resolutions for the New Year Posted by Tiffany Amorosino in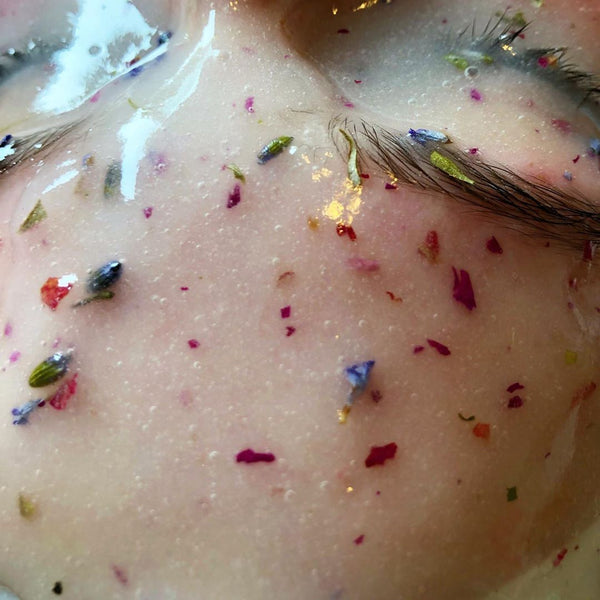 Even the most beauty conscious neglect their skin from time to time. With the new year upon us, vanity resolutions and the best of skin-tentions are in full swing but let's be honest... the problem with resolutions is they're typically daunting. Here are 5 simple and streamlined skin-care resolutions from Bella Santé estheticians in Boston, Lexington and Wellesley for runway-healthy, glowing, vibrant skin.
1. Assess your Skin-Care Products.
Pull every skin-care product and tool from your arsenal and review each item.... Are you using them all? If not, why not? Is it because you didn't like the way they felt on your skin or the results? Are some of these products expired? Are the ingredients safe? Toss out expired products and those that didn't produce desired results and start using the skin-care you likely spent a small fortune on. Remember over-the-counter products are largely a one-size-fits-all, trial and error approach. Schedule a facial or exfoliation at Bella Santé and receive a free consultation with an esthetician who can recommend personalized solutions for your skin type and aid you in the development of a long-term plan for ongoing desired results.
2. Exfoliate Regularly!
By age 30 your skin takes over 28 days to replenish itself which inevitably will lead to dry, dull skin if not coaxed along with your help .Technically speaking if you're not exfoliating regularly you're harvesting a collection of dead skin cells on the surface of your skin that accelerate aging, aid acne and clog pores. The sun-soaked summer months make the skin more sensitive and less tolerable to active ingredients, making this time of year the perfect time to begin a professional exfoliating regimen. While you're likely to see an immediate change in your skin after just one visit, these treatments should be done fairly regularly over an extended period of time. 
3. Jump Start Results with a Peel.
Medical Grade Peels are extremely effective for smoothing the texture of your skin, encouraging collagen stimulation, lightening or removing brown spots and softening fine lines. We're big fans as long as you're receiving a peel from a licensed professional. You can schedule one peel (and be prepared for a few days of downtime) but we prefer a series of gentler, lighter chemical peels so the end result is the same but you're introducing it slowly. You'll have some dryness and peeling but not enough to have to hibernate! Call Bella Santé today to schedule a professional peel and receive a free skin consultation.
4. Wear Sun Screen Every Single Day!
Find a sun screen compatible with your skin type and wear it daily. A common misconception is "I'm not out in the winter time. I don't need to wear a sunscreen." Wrong! UV rays have 2 different types of rays: UVA and UVB. UVB rays give us a suntan (or sunburn) and while it's true that UVB rays aren't as strong in the winter, it's UVA you need to worry about – year round. UVA rays cause wrinkles and here's the rub – UVA rays are equally as strong from summer to winter so it's still really important to wear and apply sunscreen generously to your skin all year round! Many conventional sunscreens only protect against surface, sun-burning UVB light. We recommend you consult your Bella Santé Esthetician for advice on which sunscreen is right for you based upon your skin type and needs.
5. Rethink Your Makeup.
Technology has changed and there are a lot of makeup primers and foundations that can really enhance the look and health of your skin while providing a radiant look. A lot of people tend to get into a rut with makeup. The new year is about you. Meet with a Bella Santé Esthetician in Wellesley for a personalized makeup session and consultation. Sample the latest products and receive a customized stunning look for you. Learn everything you need to know, find out the best touch-up methods, and receive a customized face chart to take home.
You might also like:
Looking Younger – Why Exfoliate?
When do my skin care products expire? You're not the only one confused!
The Benefits of a Professional Spa Facial