10 Tips for Preparing your Skin for Fall Posted by Tiffany Amorosino in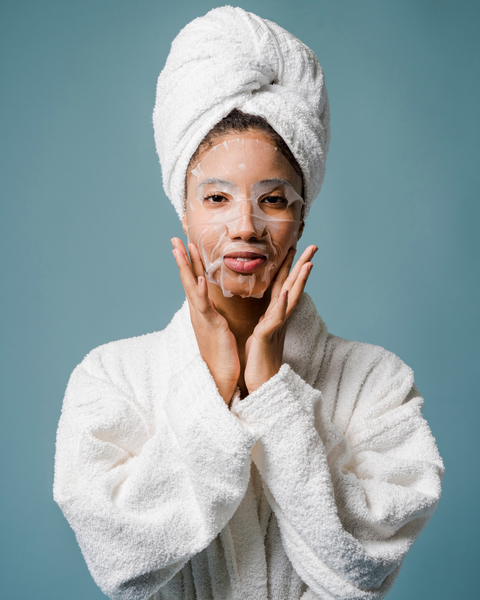 The best part of Summer is spending it outside on the beach, at barbeques and in the pool. Unfortunately, soaking up sunshine and chlorine damages our skin and shows in your complexion in the fall and winter months. For mature skin, the sun leaves behind sun and age spots as well as increased lines and wrinkles.
If you're frustrated by freckles and age spots or just want to restore moisture to your dehydrated summer skin, Bella Sante's tips for preparing your skin for fall will restore and nurture your dull or damaged skin in time for the approaching holidays!
1. Start with the facts.
Sun exposure depletes collagen. Collagen is the glue-like substance that supports and connects tissues and is responsible for firmness, elasticity and protections. The sun makes collagen break down, damaging its suppleness and promoting early aging.
Diets high in essential fatty acids (cold water fish like salmon and flax seed) will repair cells and protect from further damage while diets high in antioxidants (whole grains, veggies, fruits and nuts) will repair and protect your skin.
But if you want to improve the appearance of your skin, let's get serious:
2. Reevaluate your sunscreen strategy. 
Sunscreen should be worn year-round. Conventional sunscreens only protect against surface, sun-burning UVB light. To protect the deeper skin layers vulnerable to photo-aging, you need a product like EltaMD UV Clear in your skincare regimen.
3. Smooth skin requires exfoliation.
If your skin is dull and rough from a summer of outdoor activities even the most advanced moisturizer won't help because your skin's surface is covered in dry, dead skin cells. Exfoliating regularly at home will help to reveal smooth skin and improve the absorption of skin products. Jumpstart this great ritual and slip right into your smooth skin for fall with the Coconut Oil with Dry Brushing massage,  a relaxing experience that includes dry brushing from head to toe, which helps exfoliate your skin and clean your pores.
4. Give your feet some TLC.
Who doesn't love sandal season? But by Fall your feet (and especially the soles) are likely rough and dry. Restore and rejuvenate your tired toes with a pedicure at Bella Sante we have a number to choose from and any one could fit your needs with gentle to more intense exfoliation.
5. Repair your lips to soft and subtle.
If the summer sun and chlorine has left your lips dry and cracked, nourish your lips back to health with concentrated moisture. A gentle scrub like the Sara Happ Lip Scrub will help smooth out dry, cracked lips and leave them soft and supple. For daily use, opt for an anti-aging product like Carita Pearl of Youth for Lips.
6. Treat acne correctly.
A common myth is that the sun clears up acne, but in many cases the opposite is true if you spend too much time in the sun. Try a medical grade acne facial for breakouts, to diminish the look of blemish scars and stimulate collagen production.
7. Take supplements. 
The CosMedix Clarity Dietary Supplement repairs skin from the inside out and works to calm and clarify the effects of summer with a healthy oil balance without the undesirable side effects associated with prescription treatments.
8. Replenish cold weather skincare products.
Start by adding some key products that replenish moisture. By addressing damaged or undernourished skin now you'll prepare your skin for the cold weather around the corner. 
9. Schedule a check up with your dermatologist.
You're at risk for skin cancer if you spend too much time in the sun without proper precautions and the diligent use of sunblock. While regular screenings with a dermatologist are recommended, you should see a dermatologist if you notice a change in the shape, size, or coloring of any age spot or mole.
10. Schedule a day at Bella Sante Day Spa.
Fall is the time of year to boost the capacity of your skin's anti-aging and restoration powers with an afternoon of pampering at Bella Sante Day Spa. Call 617.424.9930 to schedule an appointment at our Boston, Wellesley or Lexington locations.