Experience A Luxury Day Spa In Boston, Lexington, and Wellesley Posted by Tiffany Amorosino in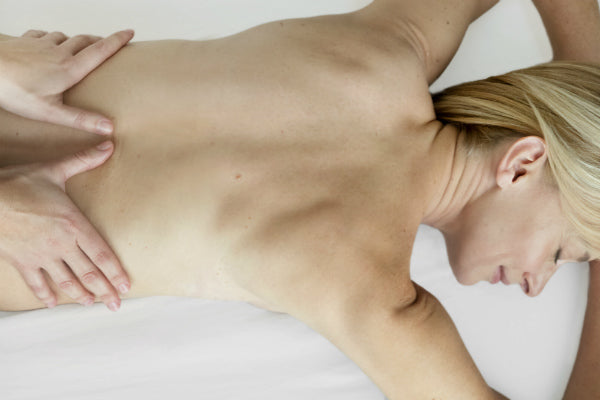 What makes a Boston luxury day spa special? Is it the personal service, the amazing spa treatments, the amenities or the serene atmosphere? True luxury comes not from one or two details but from an environment that connects with all your senses. Tranquil music, soothing scents and beautiful views make the therapeutic touch of a massage or a facial special. To enjoy the luxury spa experience fully, look for a retreat that delights every sense while taking care of the basics.
Lockers
You can't relax and enjoy the serene spa atmosphere if you're thinking about where you've left your belongings. A luxury day spa provides a secure place for your items so you can relax into that hot rocks massage without a worry.
Showers and Amenities
Your luxury spa experience isn't just reserved for the massage room. Shower facilities should be spacious, private and immaculately clean. Whether you prefer to step into the shower just before a session or enjoy an invigorating post-massage shower, your day spa should be able to accommodate you.
No shower is complete without cleansing essentials, and our luxury Boston spa provides everything you need to carry the experience with you throughout the day. Shampoos, conditioners, soaps and moisturizers that care for your skin and hair are provided for you so you don't need to bring your own.
Meditation Area
Spas do more than revitalize your body; they recharge your spirit and clear away the clutter of the outside world. Your luxury spa should feel like your private oasis, a place you go to shed the tensions of the day. After a massage or herbal wrap, a full-service day spa provides a serene retreat where you can let stress melt away. Soft ambient music, beautiful surroundings and a calming atmosphere give you room to breathe.
Refreshments
Luxury spas clear your mind and feed your body with healthful, flavorful snacks and cooling drinks. Dried berries and fruits rich in antioxidants and high-protein nuts taste as good as they make you feel. Pure, cool water to rehydrate you after a sauna session or salt glow should always be part of your day spa's menu, but Bella Santé takes it up a notch with lemon, lime, melon, and even cucumber to enhance your refresher. Fruit does more than flavor your water; it also replaces key electrolytes your body loses through a workout or a stay in the steam room.
Ambiance
From the moment you walk into your spa, you should feel transported to somewhere extraordinary. Nature-inspired decor creates a serene atmosphere while ambient music's soothing sounds invite relaxation. Luxury spas with water features or nature sounds take you away from the everyday tensions of city life and into your own tranquil space.
Ready for your own luxury spa experience in Boston, Lexington, or Wellesley? Contact us and we'll be happy to help you learn more about our services and treatments.