What's the Best Type of Hair for Laser Hair Removal? Posted by Tiffany Amorosino in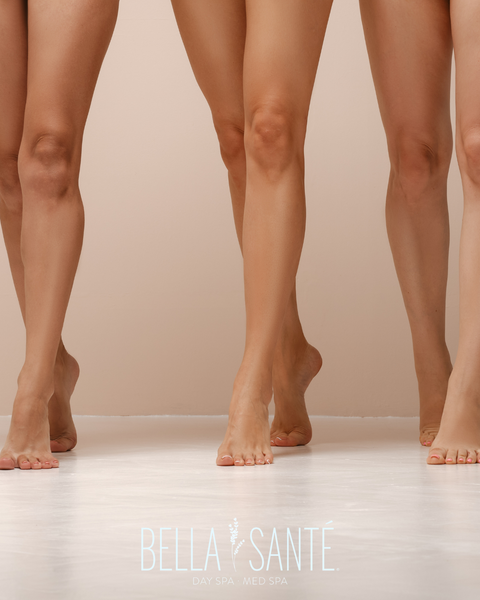 When laser hair reduction first became available to the public as a permanent solution to unwanted hair growth, there were a lot of rules as to who could and couldn't benefit from treatment. Only a select few with light skin and dark hair saw results from the laser. Plus, it was painful! It was not a one size fits all solution. Thanks to the cutting edge technology of the most effective laser available today, the Vectus, those days are over.
Laser Hair Removal For EVERY Skin Type
The Vectus laser features the only FDA approved melanin reader. This means that we can tailor the laser beam to work for EVERY skin type, EVERY ethnicity, and EVERY lifestyle. It's perfect for all types of hair and skin tone. The laser itself can be adjusted for light or dark hair, different thicknesses and your unique skin color. Older laser removal systems didn't allow this, because they could create skin pigmentation changes around hair follicles. People with deeper skin tones and lighter hair wouldn't get the same benefits from laser hair removal.
Does Laser Hair Removal Hurt?
Not with the Vectus. Bella Santé chose the Vectus Laser Hair Removal System, because it is the fastest, most effective hair removal laser and it hurts the least. It's virtually painless. You should also know that risks and permanent side effects are rare, and you have a lower chance of getting ingrown hairs that are common with shaving and waxing. Guests report that laser hair removal is less painful than waxing - and you'll only do it a few times.
Can I Get Laser Hair Removal On My…? YES.
Treatment works to remove facial, underarm, bikini line, leg and arm hair. It is also effective at removing unwanted back and chest hair on men. Pretty much anywhere you have hair, we can help you reduce and remove it. Permanently. The Vectus Laser is FDA approved and can eliminate body hair with several sessions over the course of a year. Laser hair treatment offers many benefits and very few risks. See the list of areas we treat here.
How Is The Vectus Laser Different?
The Vectus offers the largest spot size available and it has the most uniform beam profile. This means you'll have faster sessions, because it gets a larger area in a shorter amount of time, and you'll have fewer sessions because it gets hair at every stage of growth. It can take between three and seven laser treatments to permanently stop hair re-growth, and then you will never have to worry about that hair again. The laser works by focusing light onto the hair follicles, heating them up and destroying them. Laser treatment is precise and will not damage the surrounding skin.