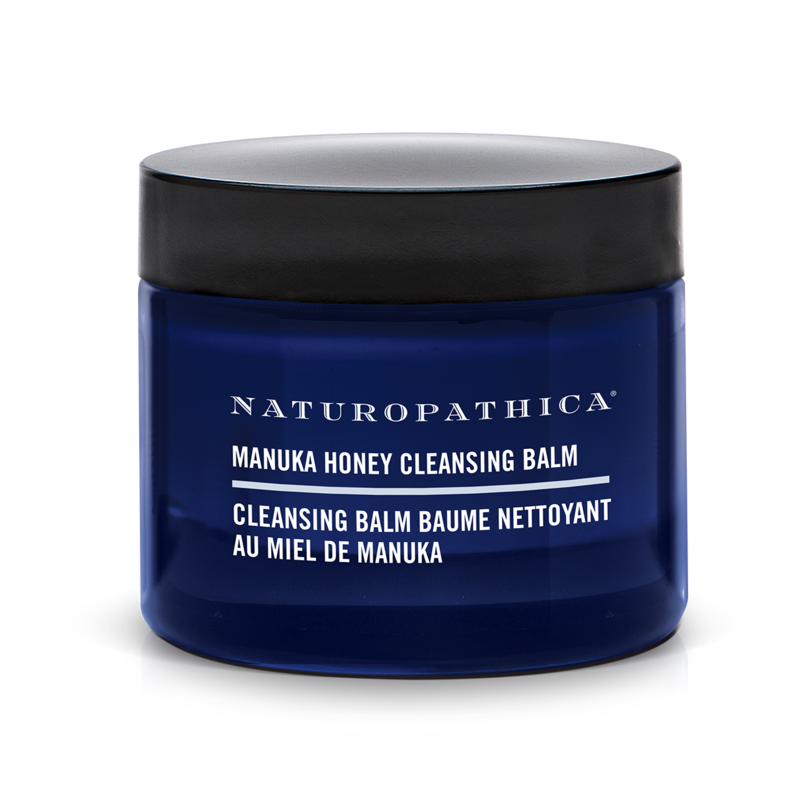 Manuka Honey Cleansing Balm
$ 69.00
This cleansing balm promotes a healthy skin microbiome with moisturizing manuka honey, strengthening probiotics and royal jelly peptides to nourish and reinforce the skin barrier.
KEY INGREDIENTS:
Manuka Honey
• Produced in New Zealand by bees that pollinate the native Manuka Bush
• Has a long history of use by the Maori people of New Zealand for its wound-healing abilities
• Prized for its antibacterial and humectant properties, able to reinforce the skin's lipids and clarify without stripping the skin
Royal Jelly Peptide (Pentapeptide-48)
• Although identical on a genetic level, queen bees live longer than worker bees because they consume Royal Jelly, which modifies gene expression to increase longevity and delay signs of aging
• This Royal Jelly Peptide activates the epidermal growth factor, signaling accelerated skin renewal for smoother, more evenly toned skin
• Formulated in a soft sphere carrier system to ensure bioavailability and the best skin regenerating results
Lactobacillus Ferment Lysate Filtrate
• Unlike live yogurt, Bacterial Lysates are a safe, stable and FDA approved way to add pre-and probiotic benefits to skin care
• Bacterial lysates help to improve skin texture by stimulating cellular renewal and increasing collagen production
• Beneficial elements of bacterial lysates include Hyaluronic Acid for enhanced moisturization and barrier function, Lactic Acid to support cell turnover and antimicrobial Peptides
HOME USE:
Dry the hands and face. Apply a small amount of Manuka Honey Cleansing Balm to fingers, gently warm in hands and massage into dry skin. Splash your face with warm water to emulsify and massage with fingertips, using upward strokes from chin to hairline, including the eyes for makeup removal. Wipe off with a warm, moist towel.