Which Products Brighten And Tighten Delicate Under Eye Skin? Posted by Tiffany Amorosino in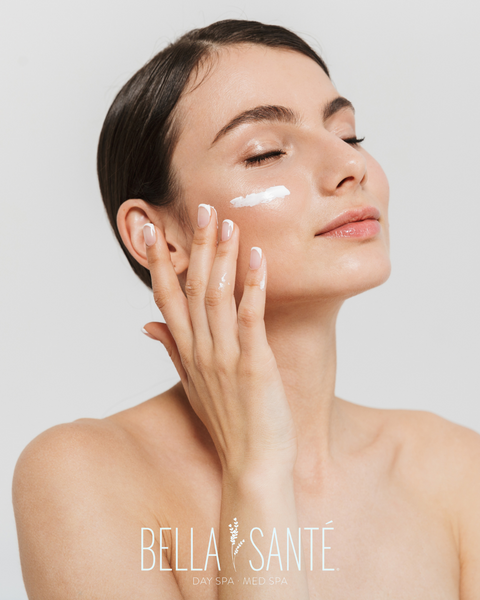 Concerned about circles, bags, or puffiness under your eyes? The right combination of products can help brighten and tighten this delicate area of your face that needs special care. Learn what Bella Santé's Medical Services Director recommends specifically for you.
Dark Circles Under Eyes
You're not alone if you look in the mirror and around your eyes you see a network of fine lines, dark circles and skin that has lost its tone. Luckily, there are ways to combat the markings of sun exposure and expressing yourself. Under-eye skin needs intense care, but it's also some of the most sensitive skin on your body. Combat circles, bags and puffiness with products designed for the unique micro-environment of your eyes.
How To Get Rid Of Dark Circles Under Eyes: Recommended Products
Skin-firming growth factors help tissues rebuild while emollients replenish moisture to tender skin near your eyes. Environ Eye Gel has both to keep your eyes looking bright and feeling cool even on the hottest days. Neocutis BIO SERUM FIRM  contains the highest amount of growth factors and penetrates deep into the skin to plump out fine lines. If puffiness is your biggest concern, try LUMIERE RICHE BIO SERUM with caffeine and wild yam to decrease swelling and firm sagging. Tested by dermatologists and ophthalmologists to ensure the safety of your eyes, Lumiere can be applied on the actual eyelid.
Apply every morning and night to brighten and tighten tired looking eyes.