Massage Therapy Not Just For Relaxation Posted by Tiffany Amorosino in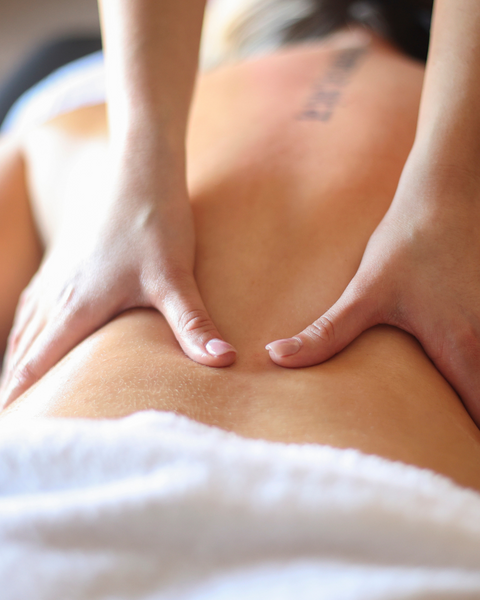 When we think about the benefits of receiving a massage many of us only consider the feeling of relaxation and stress relief that is a natural result of the process. However, more and more clinical studies are proving what people have known for years, a professionally administered massage has an extraordinary has tremendous physical, emotional, and health benefits.
The Mayo Clinic in Rochester Minnesota states, "Massage can be a powerful tool to help you take charge of your health and well-being." They recognize that there are many positive medical health benefits associated with regular massage sessions. What societies have known intuitively for thousands of years, the medical community is just starting to confirm through medical studies.
A recent study published by Science Translational Medicine confirms that massage therapy is proven to create an anti-inflammatory response in the body. It also promotes "mitochondrial biogenesis," which is a fancy way of saying it heals your muscles.
There are close to 100 of different types of massage, but in the U.S. the types of massage most frequently used by professional therapists include Swedish, deep tissue, and sports massage. There are also several types of specialty massages such as reflexology (hands and feet), cranial (head), prenatal massage for pregnant women, and geriatric massage to maintain and promote health in older clients.
The differences between each type of massage involve the type and intensity of the strokes being performed. The type of massage you choose depends on the objective of the massage therapy session.
Are you looking for a way to relax and relieve stress? Experts estimate that more than 90% of disease is stress related. And perhaps nothing ages us faster, internally and externally, than high stress. While eliminating anxiety and pressure altogether in this fast-paced world may be idealistic, massage can, without a doubt, help manage stress. If you're experiencing high levels of stress a Bella Sante Swedish massage, Hot Rock Massage or Reiki massage may be in order. The softer smoother strokes will relax, rejuvenate and release tension and pain while promoting better circulation in your body.
If, on the other hand, you're an athlete, a Bella Sante deep tissue massage, bamboo massage or Swedish massage is likely more suitable. With deep tissue, the therapist focuses on muscles below the top layer of muscles, working out pain and stiffness. This type of massage is also beneficial for those suffering with a muscle injury, soreness or stiffness. Your therapist will use slower, stronger strokes and techniques that will penetrate deep into muscles and tissue.
If your goal is health related (overall well-being or a complimentary treatment for cancer or anxiety), getting a regular Chakra or Reiki massage will reduce stress and depression while lowering the amount of cortisol in your body by up to 50%. Cortisol is a hormone produced by the body during periods of stress or emotional or physical injury. Continued high levels or cortisol can lead to many negative health consequences such as problems with thyroid, bone density, blood pressure, just to name a few.
In addition to the different types, elements can be added to enhance the massage therapy, including:
Couples massage – Share the experience of relaxations with someone special in your life whether that is your spouse, best friend or family member. 
Hot stones to loosen tight muscles and to relieve tension 
Scented oils known (aromatherapy) to help relieve stress, energize or relax while providing numerous anti aging skincare benefits

 
Coconut Dry Brushing - . Skin is exfoliated and invigorated with a head to toe soft-bristle dry brushing followed by a nutrient rich Coconut Oil massage.
Foot reflexology to release tension and congestion by concentrating on nerve endings as a way to correspond to the rest of the body and promote relaxation, stress reduction and circulation while restoring balance and harmony.

 
Whatever your objective (therapeutic, rejuvenation, or just pampering) massage therapy can be a powerful ally in your healthcare regimen. Call Bella Sante today at 617.424.9930 to discuss what treatments and services are right for you.