The Bella Santé EltaMD Introduction And Review Posted by Tiffany Amorosino in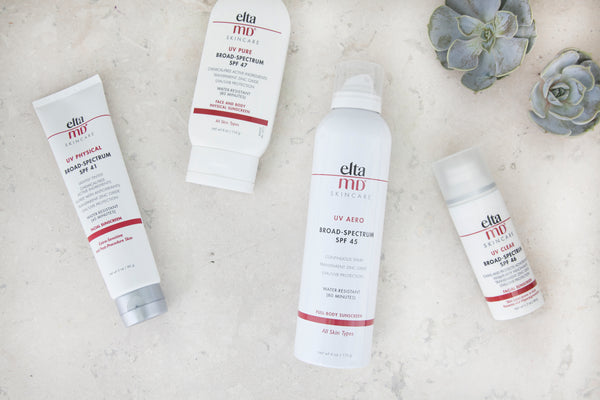 Available only through authorized physicians, products like EltaMD UV Physical SPF 41 are changing what we know about sunscreen. Learn more about one of our popular med spa product lines.
The team at EltaMD got its start helping skin heal. Years of experience with wound care led these skincare professionals to the most effective yet gentle products for protecting and maintaining skin health. The experts at Bella Santé cherry pick from all the top skin care lines to bring our product savvy guests the very best, and that's why you can now find EltaMD UV Physical SPF 41 for extra sensitive skin on our product shelves.
Sun Care
Fun in the sun feels wonderful, but it takes a toll on your skin. Protect yourself all over with the broad-spectrum, paraben-free products EltaMD offers. EltaMD UV Physical SPF 41 is suitable for all skin types, and that includes skin that has recently undergone medical and cosmetic procedures and needs specialized care. A physical sunblock like this one will provide thorough and safe protection from both UVA and UVB rays by reflecting light and scattering it without messing with your skin.
Skin Care
Healthy skin is clean, clear and supple. When you use sunscreen like UV Physical SPF 41 from EltaMD you decrease the risk of sunburn and increase your ability to maintain healthy skin. In fact, using this product and following healthy sun protection guidelines lowers your risk of skin cancer and prevents sun related signs of aging.
Learn more about Bella Santé medical grade offerings here.