Which Skin Care Products Soothe Sensitive Skin? Posted by Tiffany Amorosino in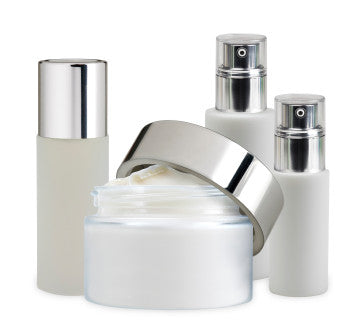 Sensitive skin needs tender loving care to help soothe and hydrate. If your skin is easily irritated, read on to learn what Bella Santé's Medical Services Director recommends specifically for you.
From harsh weather to allergens, your skin has plenty of reasons to become red and irritated. In fact, redness can be a daily concern for people with sensitive skin, rosacea and other conditions that leave skin especially prone to irritation. Bella Sante's Director of Medical Services Daniela Konstatinos recommends soothing and calming medical grade products that are expressly formulated to care for sensitive skin. With their deep hydration and calming botanicals, these products will leave skin radiant, not reddened.
SkinCeuticals Phyto Corrective Gel
SkinCeuticals Phyto Corrective Gel is a lightweight serum that contains thyme and cucumber extracts to soothe skin naturally. Cucumber has anti-inflammatory properties that reduce redness while thyme's anti-bacterial action leaves acne-prone skin clearer. The non-comeodogenic, oil-free formula works well for every skin type and is optimized for sensitive skin.
SkinCeuticals' Hydrating B5 Gel
For deeper tissue repair and more moisture, choose SkinCeuticals' Hydrating B5 Gel. The hyaluronic acid in the serum makes it intensely moisturizing without heaviness while the vitamin B5 contributes to smoother, more supple skin. Healthier skin is better able to defend itself against irritation, and smoothing on this lightweight serum contributes to healthy skin tone.
Neocutis Bio-Cream
Top it off with Neocutis Bio-Cream and create a barrier between your skin and the elements. Originally developed for wound care in patients with diabetes, this emollient and healing formula is a perfect match for patients with rosacea or sensitive skin. The combination of growth factors in a water-oil emulsion combines hydration with protection to shield you from potential irritants and strengthen the integrity of the skin while healing it.