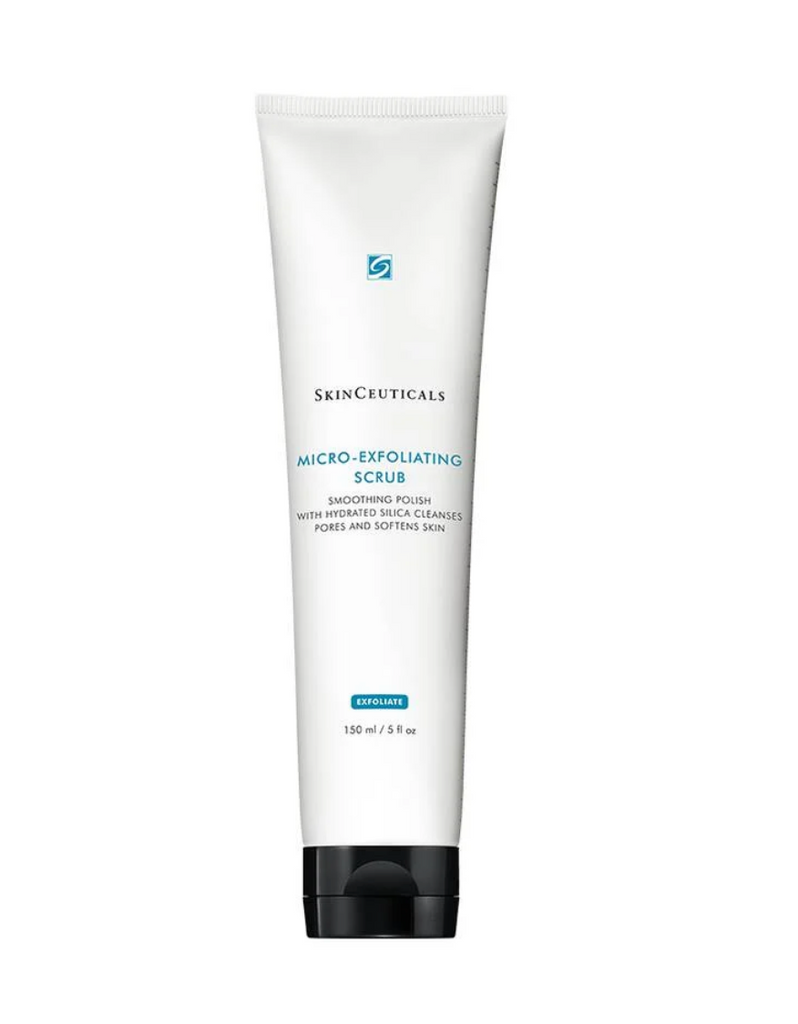 Micro-Exfoliating Scrub
$ 36.00
Smoothing exfoliating scrub with hydrated silica effectively cleanses pores and exfoliates to hydrate, soften, and improve skin texture
SKIN TYPES: Dry, Normal, Oily, Combination
SKIN CONCERN: Dehydrated, Discoloration, Aging
FEATURES:
Micro-Exfoliating Scrub features a powerful 2% concentration combining hydrated silica, glycerin, and aloe extract to purify pores and promote a healthy skin barrier. Gentle enough for daily use, this exfoliating scrub provides a mild and even exfoliation to improve texture while softening and hydrating the skin.
BENEFITS:
Mechanically exfoliates skin and polishes away dead skin cells Delivers hydration to smooth and soften skin's surface Paraben-, sulfate-, soap-, fragrance-, dye- and alcohol-free Suitable for dry, normal, oily, or combination skin
KEY INGREDIENTS
Hydrated silica
A derivative of silicon dioxide and a naturally occurring mineral, hydrated silica lifts and removes dead skin cells, excess oil, and debris from the skin's surface.
Glycerin
Derived from vegetable sources, this powerful humectant possesses water-binding properties that help deliver intense hydration.
Aloe barbadensis leaf extract
Naturally occurring in aloe vera, this potent leaf extract has cooling and refreshing properties that are linked to its moisturizing gel texture. It is known to have a synergistic effect when used in conjunction with other soothing ingredients.