Be Your Own Valentine! Posted by Tiffany Amorosino in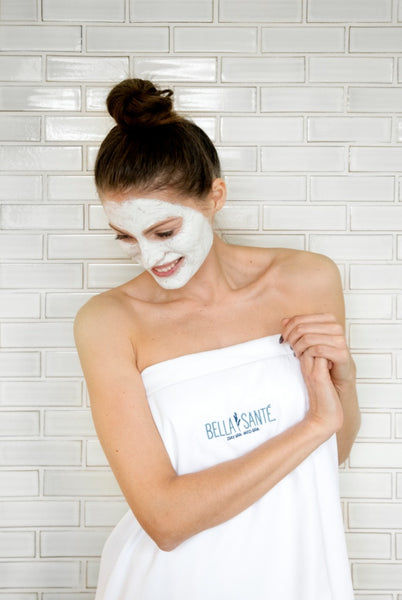 Valentine's Day is meant to be about love, not just romantic dinners and teddy bears holding chocolate roses. Couples don't have a monopoly on enjoying the year's sweetest holiday. In fact, it's the perfect day to put yourself first!
A Special Start to the Day
Do you wake up and have to jump right into the day? Maybe you wish you had time to luxuriate in bed or enjoy a leisurely breakfast? Think of all the things you always want to do when you rush to work in the morning, and make Valentine's Day your day to do them. Sleep in on February 14th to start the day off slowly. Take a favorite book into the tub with you for a long soak in a bubble bath. Light a few scented candles to give the room ambiance and perfume the air with favorite scents. Have dessert for breakfast or choose a foamy chocolaty coffee instead of your usual. Indulge; it's your day!
The Gift of Spa: From You To You
You are your own Valentine, and few Valentine's Day gifts can compare to the pleasure of a professional spa treatment from Bella Santé. We offer an extensive menu of massages, body treatments, and specialty services that leave you looking and feeling positively renewed.
Ease stress and body aches with a massage, and since you are trying to treat yourself, go for a treatment that's new to you. Full-body spa treatments are the way to go if you want to reward yourself with an unforgettable experience. If you haven't already, try a deep tissue massage. If you want a service that feels good while achieving significant results, try the HydraFacial. With immediate and long term results, many of our guests comment that this facial is the ultimate in self care.
You are celebrating you today, and that may mean shaking up your look. If you decide to go for a manicure and a pedicure, choose colors that you haven't in the past. In our Wellesley location, you can even transform your look with a new haircut, a change of color, or a new style. Not only will you feel good when your service is complete, but you will also love how you look in the mirror when you're done.
Celebrate You This Valentine's Day
Whether you plan to meet a friend or partner or you just want to spend some time focusing on you without any other distractions, you deserve to celebrate you this Valentine's Day. Bella Santé will help you treat yourself right. Take Valentine's Day to indulge, and give yourself the appreciation you deserve. Make it your day, and give it the meaning that you want it to have.