Skin Care Awareness Month: Save on Dermaplane
Savings - $ 40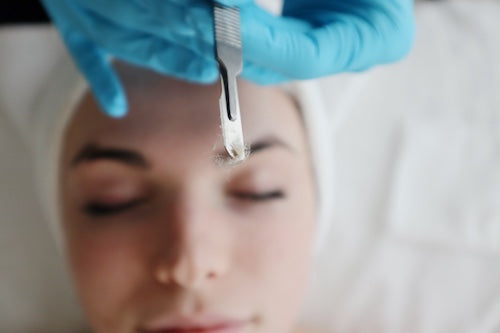 As we embrace Skin Care Awareness Month, there's no better time to elevate your skincare routine and reveal your skin's natural radiance. Throughout the month of September, we're excited to offer you an exclusive Dermaplaning special.
Dermaplaning Add-On: $50 (Save $40)
September brings with it the promise of a fresh start, and what better way to welcome the new season than with Dermaplaning. For only $50, a $40 Savings on the regular price of $90, you can enhance any of our rejuvenating facials with this deeply exfoliating skin treatment.
Dermaplaning is the perfect choice for September because it exfoliates and rejuvenates your skin, leaving you with a smoother and more vibrant complexion. By removing dead skin cells and fine facial hair, Dermaplaning promotes better product absorption and a youthful glow.