HydraFacial Keravive
Starting at - $ 350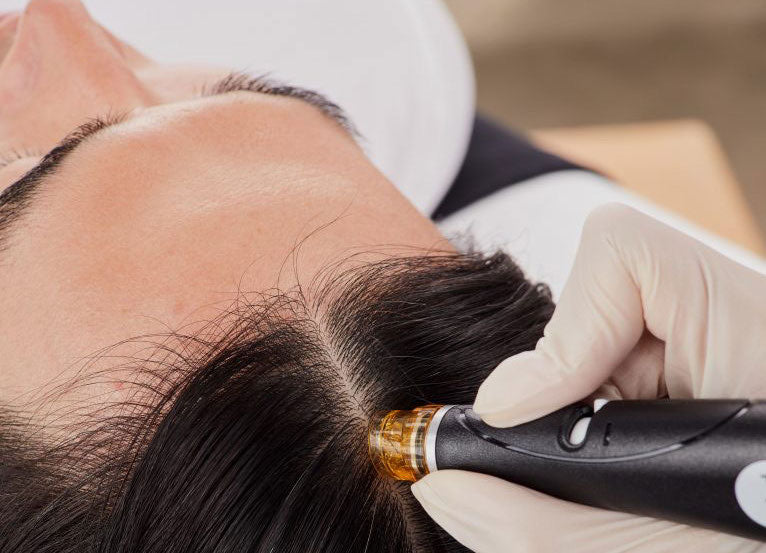 Experience the height of scalp rejuvenation at Bella Sante Spas with HydraFacial Keravive, a unique treatment meticulously crafted to cleanse, enrich, and stimulate your scalp for healthier, more radiant hair.
This luxurious four-step protocol is devised to combat dry scalp and tackle a multitude of related concerns. Operating in the same vein as our signature HydraFacial treatment, Keravive works to deeply hydrate your scalp, unclog hair follicles, exfoliate dead skin, and boost blood circulation.

Who It's For
HydraFacial Keravive is the ideal treatment for anyone suffering from a dry scalp, flakiness, blocked follicles, or thinning hair. It's more than just a treatment—it's your pathway to achieving optimal scalp health and hair vitality.
Highlights 
Your 30-day take-home treatment features Niacinamide, a Kevavive Peptide complex, Vitamin B 5 and Arginine. This treatment replenishes moisture to support healthy hair growth and protects against environmental stressors. 
PRICING
Partial $350 books for 1hr
Full Scalp $450 books for 1hr 15 minutes
Both treatments include 30-day take-home treatment
Best in a series of 3