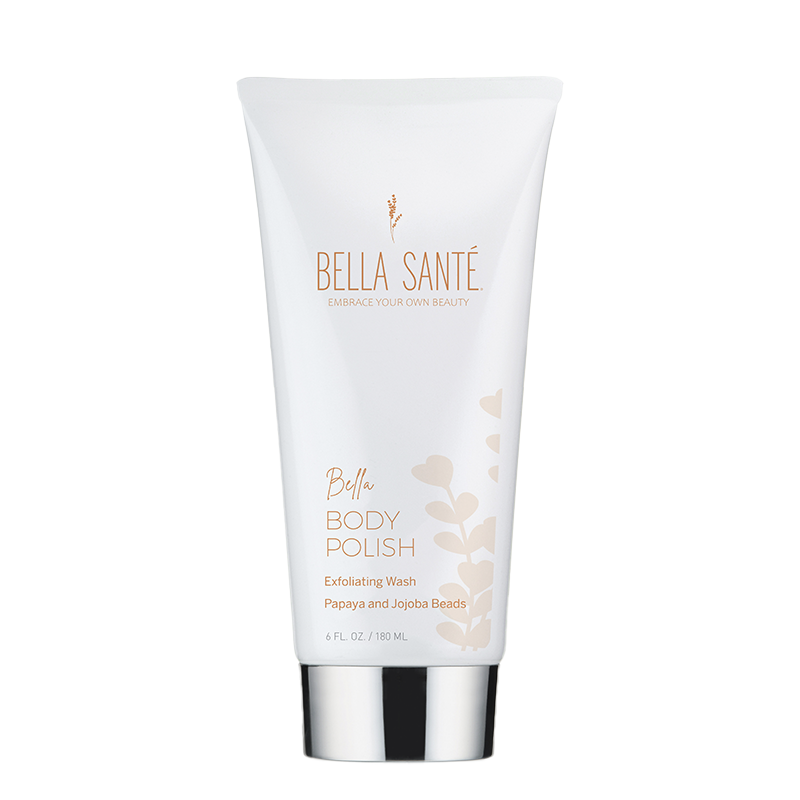 Bella Body Polish
$ 48.00
ABOUT THIS PRODUCT
Pore-Detoxifying Treatment
Exfoliating body scrub with papaya extract, jojoba beads, spearmint essential oil, and Vitamins A and E. Smoothens skin bumps and reduces occurrence of breakouts. Excellent for keratosis pilaris.
BENEFITS
• Daily gentle exfoliation
• Minty enzyme scrub visibly lessens keratosis pilaris
• Helps fade uneven pigmentation
• Helps clear acne and folliculitis
FEATURED INGREDIENTS
Papaya Enzymes: This enzyme works to dissolve dead skin cells, easily sloughing off dry rough areas. Ideal for helping unclog pores and lessen appearance of skin bumps, including keratosis pilaris and razor bumps.
Jojoba Beads: These gentle, round beads gently polish skin's surface without causing irritation or abrasions (unlike harsher particles used in many common skin scrub preparations).
Spearmint Oil: This purifying, refreshing botanical instantly conditions skin for smoother surface texture.
Green Tea Extract: This clinically proven antioxidant helps boost skin's health by encouraging the formation of healthier, fresher skin cells
SOY-FREE • GLUTEN-FREE