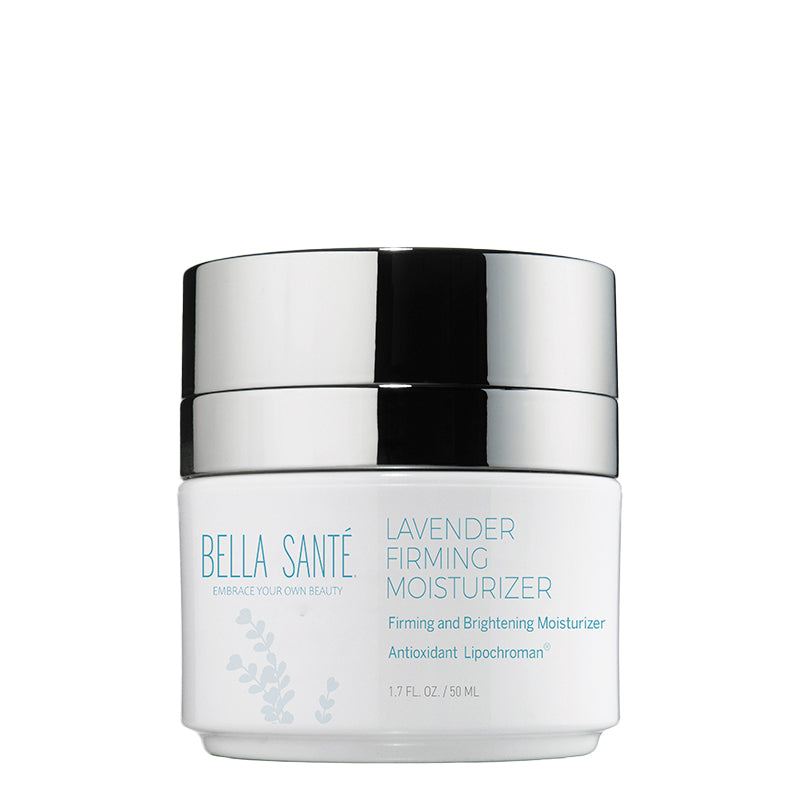 Lavender Firming Moisturizer
$ 89.00
ABOUT THIS PRODUCT
Firming and Brightening Moisturizer
Antioxidant moisturizer combining the strongest antioxidant, Lipochroman® to help reverse and prevent visible aging changes. Peptides and brighteners visibly improve appearance of lines, wrinkles, and age spots
BENEFITS
• Strongest antioxidant Lipochroman® helps provide protection from UV as well as many pollutants that contribute to premature aging
• Brightens skin and evens skin tone, making Ultra Benefits® an excellent moisturizer to help combat hyperpigmentation
• Firms and hydrates skin with advanced peptides
FEATURED INGREDIENTS
Antioxidant Lipochroman®: High potency, strongest antioxidant on the market, protects from oxygen and nitrogen free radical formation (no other antioxidants protect against nitrogen free radicals). Improve the appearance of skin aging changes including wrinkles, uneven pigment, loss of elasticity and skin redness.
Chromabright®: Advanced fade ingredient that decreases the appearance of uneven pigment and age spots while providing UVA, UVB and HEV protection. Chromabright® is 50% more effective at skin brightening than kojic acid.
Firming Peptides: Sourced from the far reaches of Antarctica, these peptides strengthen collagen to reduce the appearance of fine lines and crow's feet.
SOY-FREE • GLUTEN-FREE